Interacting with media persons, Manpreet, who along with the entire men's and women's hockey teams arrived here on Tuesday for a felicitation ceremony hosted by Chief Minister Naveen Patnaik, said, "In 2008, we did not even qualify for the Olympics. But things have changed over the years, and the results are also showing. Now India has improved its position in world rankings."
Future of Hockey :
 It took 41 years for India to win a medal in hockey at the Olympics when the men's team clinched the bronze in Tokyo on August 5, defeating Germany 5-4 in a thrilling play-off encounter.
Stating that everything requires a certain time, Singh said, "Yes, it is true that we took more time to reach here. But now we are getting the infrastructure and all kinds of support required for the world's best athletes. The future is very bright for hockey in our country."
Similarly, women's hockey team captain Rani Rampal said that her team will now train for the upcoming events. She also spoke in favour of holding a hockey league for both men's and women's teams, which will boost the performance of the players. Both skill and physical fitness are equally important, she said, adding, "We had worked hard under the guidance of our scientific advisor to improve our fitness before the Olympics."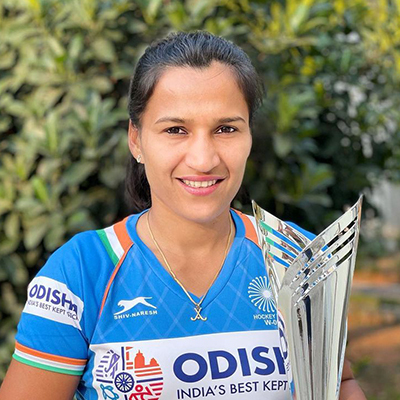 "Hockey is in the hearts of everyone in Odisha, which gives energy to the players. Odisha has set an example for the others states by promoting hockey. Apart from hockey, the state has also created infrastructure for others sports as well." Rani said.
Future is Very Bright for Hockey in Our Country, Says Captain Manpreet Singh