Hipla Technologies announced its induction into the OSSA body to further polish and proliferate its 360° Facility management solutions by leveraging expected collaboration with market leaders in the IoT space – from device manufacturers and software providers to regulatory bodies. The company has enterprise customers in India, Singapore, Philippines, and US.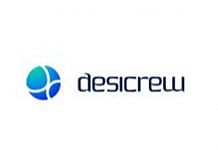 Hipla's Chief Technology Officer's comment
"We are a cloud-native property tech company and sharing a common table to define standards and frameworks for security and safety IoT devices in step with industry leaders is truly remarkable. This is a framework that offers standards and specifications for common components including an operating system, IoT infrastructure, collective approach for data security and privacy, and promotes greater levels of performance. We look forward to learning from industry leaders and at the same time helping bring the voice of the neo-native cloud proptech companies to the association. Collectively we wish to define the future and are super excited to be a part of OSSA." Hipla's Chief Technology Officer, Mr. Gurpreet Singh commented.
"Our Alliance moves swiftly thanks to motivated members, who in just a handful of years produced an OSSA-inspired ecosystem founded on a common operating system, ongoing published industry specifications, and the first commercially available security cameras 'Driven by OSSA'," said Johan Jubbega, President, Open Security & Safety Alliance. Its goal is to improve the experience of a billion+ people at their workplaces every day.
It has successfully served a multitude of industries ranging from premier IT parks, leading educational institutions to top-tier realty brands. We've built a 360* tool kit for facility management, HSE (health safety and security) protocols.
Hipla Technologies surprisingly Joins the Open Security & Safety Alliance